We added a simple tool for who wants to share our videos.
The tool is located under every trailer, close to the "studio name" (for now, in short future will be moved somewhere else in the page).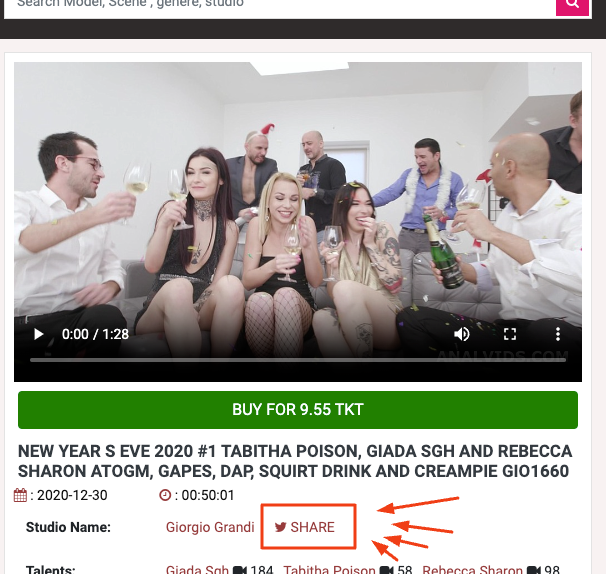 Clicking on the button open a popup window where you can select between 3 options
Twitter Automatic - Twitter Manual - Forum Post
Here the details:
- Twitter Automatic
This option embed the link to the "trailer page" into a twitter post. The data passed to the post are: "title of the scene" "Play Trailer [url of page]" "#hashtag_of_model".
Twitter is a bith, so sometimes the image and is not added to the post, so if it does not work properly, use Twitter Manual
- Twitter Manual
this option do not pass anything to twitter, but open a popup inside this website from where you can copy a formatted text you can past directly into a post on twitter. You can also copy the image (using right click on the mouse -> copy image or tap/hold the image with a finger from your phone -> copy image). To avoid the link to be embed into the post, copy and past first the image and after the text.
... and this is the result (no fromatting of text needed)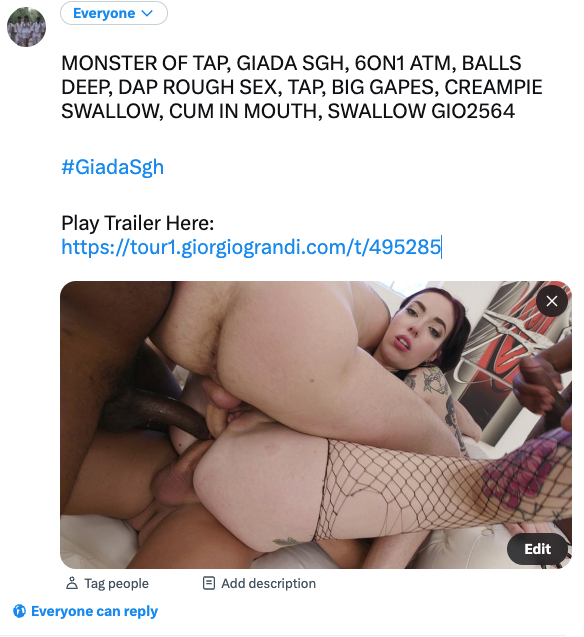 - Forum Post
This option pass you a ready made code to input into a forum post. Just select the code, copy it and paste it into your post. It works on most popular forum